Spending Some Time with DEVONthink for Mac
As I've mentioned previously, there are emerging classes of note-taking applications, one of which are reference libraries. I've always had some sort of a reference library in my workflow, but I never quite figured out how to use it well. Part of the reason is I didn't have a clear enough use case for it.
Since becoming self-employed and a content creator, the reason for having a solid reference library became ever clearer. I'm finding it important to store and find research for items I'm working on quickly and easily.
The major player in this reference app market is Evernote. As a former Evernote user who didn't like the feature bloat and direction of the company, I jumped ship a few years back. Still a little skiddish, though, I started searching for alternatives.
There's one other major reference library app I found: DEVONthink.
What is DEVONthink?
DEVONthink feels like a local Evernote on steroids. Not only does DEVONthink offer web clipping, note taking, and OCR of documents and images, but it also allows you to store and sync your data locally and securely.
DEVONthink offers an extremely generous 150 hour trial, which runs a little differently than other applications. 150 hours comes out to be about six full days, but DEVONthink counts the trial timer while you have the app open. This is especially convenient if you're going to try it with some light use cases like myself.
A quick note before we dive in any further. I only tried out the Mac version of DEVONthink, as my mobile use cases for reference software are currently limited.
Impressions of DEVONthink
Aesthetics
Upon installing and opening DEVONthink, I found myself thinking this is an interesting app. Interesting in multiple senses of the word.
The bootup process reminds me of applications in the early 2000's with loading screens and the like. The interface definitely feels dated compared to other applications like OmniFocus and even stock apps like Mail.app. It's clear this application isn't meant to give you warm fuzzies by its design. Rather, DEVONthink is meant to do some serious heavy lifting for research.
Portability & OCR
Design aspects aside, I loaded my digital file cabinet up in DEVONthink first thing. A great benefit of DEVONthink is the ability to add local folders into a database without actually copying all the information. Doing so means files stay where they are in the file system. This makes porting data in and out of DEVONthink easy, especially if you need to keep files accessible by other apps.
Portability is a huge win for DEVONthink. The software keeps applications in their native file formats whether they are in a database or not. To extract a file, all you need to do is drag and drop it out of the app.
When I dropped my digital file cabinet in, DEVONthink immediately solved a problem for me. I had previously gotten behind on my scanning, filing, and shredding, so there were a numbner of documents I wasn't sure if I had scanned yet. Instead of trying to manually sort this out by comparing PDFs and papers, I let DEVONthink's duplication detection figure it out for me.
This is a pretty incredible part of the software. I clicked on the Duplicates folder in the database, and not only did DEVONthink find duplicate file names, but it also found duplicate content using the OCR software bundled with it.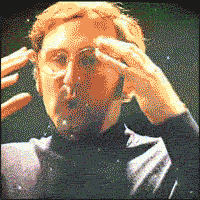 PDF management is ridiculously easy, too. I accidentally scanned two documents into one using Scanbot on my phone. In DEVONthink, all I had to do to separate them is click and drag. This is how these things should work in 2018!
However, that doesn't mean DEVONthink is without faults.
Shortcomings
No doubt there's a lot of power hidden in this software. For most people I wonder if it's a little too powerful. For someone like me who needs a moderately useful reference library that's only going to store web clippings, bookmarks, and miscellaneous items which don't otherwise have a home, the massive structure of DEVONthink seemed too bulky to have to learn.
The DEVONthink manual was well written and informative regarding the features and capabilities of the software, but beyond the manual, it was difficult to find other options to learn more. DEVONtechnologies has forums on their site, but reading through a few topics, I didn't get the sense the forums were all that friendly.
Additionally, while using DEVONthink, I felt I had to really think about the process of capturing information to the three small databases I had set up. Web clipping didn't feel intuitive to understand what it was doing, and the inbox system, while a great idea, didn't click with the way I normally process information. This is a little nit-picky, but I also didn't like how newly clipped items were marked as unread until I manually marked them read.
Ultimately, I ended up ending my experiment with DEVONthink intending not to continue. While it's extremely clear even by some of the discussions on the Community that DEVONthink is the right software for some people, it didn't turn out to be the right software for me.
You may be wondering what I'm using instead of DEVONthink. Well, I never thought I would say this again, but I've started using Evernote.